| | |
| --- | --- |
| | |
Toofan 'we celebrate the best of African football' is one of my favorite line in their new music video 'Africa Hoyee meaning Africa Forever'. They are changing the sound of African music to a new style of music called the Ogbragada. They are talented and good in dancing.
​WATCH: Toofan - Africa Hoyee or see it below
Mensah A. Blaise alias Barabas et Fantohou K. alias Master make up the Togolese group, Toofan. They are widely popular in Togo and Francophone West Africa and primed to become major players on the African music scene as well. Toofan are undoubtedly one of the most promising groups in Africa. Their musical style is called "Ogbragada" is a combination of rap and urban music.
In 2005, the Toofan released their first single, "Epervier Ogbragada" to support the national football team of Togo, the Hawks. It was in tune with "Epervier 2006", which honored their team who had qualified for the World Cup 2006 in Germany. The song became the anthem of all Togolese supporters. Toofan flew to Germany to represent Togo in musical shows of the World Cup. Back in Lomé, they released their first album: Obragada 2006. It became an instant hit!
In 2007, they released a second album called Confirmation and to thank their fans, they organize a big concert at the Palais des Congrès de Lome. This increased their popularity and won over Togo. In October 2007, they launched the single 'Parlé, Parlé which became a massive hit. They performed alongside famous Ivorien group, Magic System during their concert on December 25, 2007 in Lomé.
In late 2008, the single, 'Attaquant' was released. It started to get airplay on French music channels as Toofan's international stardom shone. In 2009, Barabas et Master released another hit, 'Déloger' from the third album, 'Carte de visite'. The single was number 1 in the Top Trace TV Africa for many weeks.
Toofan has also remained a conscious music group, as evidenced by the song "A.I.M.E.S/AFRIQUE", which praises doctors' work in promoting good education and health in Africa. Some other singles like 'La vie là-bas' and 'Poches vides' talk about their dreams and hopes.
They undertook a two-month tour in the United States before performing on 2nd February 2010 at the Zenith in Paris for the first part of Fally Fally, and then they filled the 15,000-seat municipal stadium of Lomé on December 25, 2009. They have also performed in Dakar, Cotonou, Abidjan, Niamey, and various places in France, etc.
The group was nominated for the KORA Award for Most Promising African group in June 2010 in Burkina Faso. They were nominated for the Best Artist of West Africa (Kundera GOLD 2010) alongside Ghana's Barima Sidney and DJ ARAFAT of Côte d'Ivoire.
Source: Lartink@beeafrican.info | Toofan
| | |
| --- | --- |
| | |
A popular Yoruba movie star-Bimbo Akinsanya has been arraigned at the Magistrate's Court in Ikeja, Lagos, for allegedly sending a boy to kill a woman, Rev. Pat Dennah, and shooting her in the shoulder on 28 October 2011 at 20, Samuel Street, Akowonjo, Egbeda, a suburb of Lagos, southwest Nigeria.
According to the police prosecutor, Barth Nwokedi in the two-count charge brought against the defendant, alleged that Bimbo pointed Rev. Dennah to a yet to be identified boy to kill her.
He added that
the boy, who is now at large, shot at Rev. Dennah but only wounded her on her left shoulder.
This alleged offence allegedly committed by the actress is punishable under section 338 and 516 of the criminal code, cap C17, vol 11, laws of Lagos State of Nigeria, 2003.
The police prosecutor said the 34 year-old actress conspired with others at large to commit the alleged offence.
One of the charges reads: " That you, Bimbo Akinsanya and others now at large on 28 October, 2011 at about 2030hrs at No. 20, Samuel Street, Akowonjo, Egbeda, Lagos, in the Lagos magisterial district, did point Rev. Pat Ogechi Dennah to a boy yet to be identified, to kill her and the said boy shot her with a gun and wounded her on her left shoulder and thereby committed an offence punishable under section 338 of the criminal code cap C17 Vol. 11 laws of Lagos State of Nigeria 2003."
However, Akinsanya pleaded not guilty to all the allegations.
She was subsequently granted bail by the presiding magistrate, Mr A.O. Isaac in the sum of N100,000 with two sureties who must be resident in Lagos.
The matter has been adjourned till 30 November, 2011 for trial.
Source: fabmagazineonline
| | |
| --- | --- |
| | |
Probably tired of kissing actresses, sexy Ghanaian actor John Dumelo has taken a step further in his screen kissing exploits. This time, he has entered the music arena and his first catch was allegedly afro-pop sexy singer, Becca, born Rebecca Acheampong, who is widely known for her musical prowess.
However, there is a rising argument over whether he really kissed Becca and if the two have an amorous relationship behind the scenes. The single actor reportedly had a feel of Becca's lips in front of over 1,500 revellers who trooped to the Dome of the Accra International Conference for the Red Lipstick All-female Concert.
Becca was performing her 'Forever and Ever' song, when John surprisingly popped up on stage. He sent the crowd into a frenzy. The crowd at that point didn't know what John was up to except for his dance steps with Becca.
Then came the unexpected and controversial kiss. Currently, there is a rising controversy over what really happened on stage as opinions are divided over it. While others said "they kissed," others claimed "he only gave her a peck".
John has kissed a lot of African actresses including Yvonne Nelson, Jackie Appiah, Omotola Jalade Eikende, Yvonne Okoro and more. As at press time yesterday, News-One could not get John or Becca to reveal what really happened.
Source: News one
| | |
| --- | --- |
| | |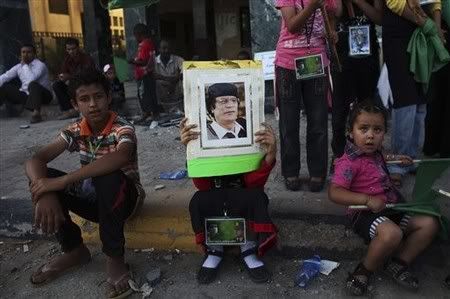 The prosecutor for the International Criminal Court (ICC) says his office will investigate alleged crimes committed by NATO during the civil war and intervention in Libya along with those of the Gaddafi regime and the rebels.
Luis Moreno Ocampo did not provide any details on allegations against NATO forces as he reported to the UN Security Council on Wednesday.
The ICC will probe into war crimes allegedly committed by anti-Gaddafi forces, including persecution of civilians, killings of combatant captives and the death of the former Libyan leader himself, the prosecutor said.
The investigation however will focus on alleged crimes of the ousted regime and particularly on those attributed to Muammar Gaddafi's son Saif al-Islam and his head of intelligence al-Senussi. Both men are still at large, presumed to be somewhere in Libya.
"It is up to the UN Security Council and states to ensure that they face justice for the crimes for which they are charged," Ocampo said.
Russia backs the ICC's effort and hopes that all parties which violated the international law will be brought to justice, the country's deputy envoy to UN Sergey Karev said.
"The number of civilian casualties and damage to civilian infrastructure from actions of all the belligerent parties in Libya is are very high. Unfortunately, actions of the NATO-led coalition resulted in civilian deaths too," the diplomat said. He added that Moscow expects "all those guilty of serious crimes – according to the international law – committed in Libya will be punished."
Karev added that Russia fears that the new Libyan leaders, who promised a full investigation into the death of Gaddafi, will fail to deliver.
"We can't help but doubt that a proper investigation will be possible immediately in the country, with ruined governing structure and virtually no functioning law enforcement or prosecution bodies," he said.
Russia calls on the ICC to closely monitor the investigation, and "if at some point the Libyan side will for some reason be unable to perform such an investigation, the ICC will have to take over," the diplomat explained.
Source: RT
| | |
| --- | --- |
| | |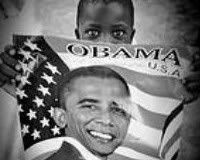 The African petty bourgeois class' future depends on selling their services and their souls to imperialism, in exchange for lucrative jobs and personal gains, at the expense of African people. 
U.S. president Barack Obama represents the apex of that trajectory of treason.
A bigger betrayal of Africa cannot be found than Obama, than the assault on Africa under the leadership of a black man.
In his term, this black man has ordered the murders of both Osama bin Laden and Muammar Gaddafi.
Obama has led the first AFRICOM assault on Africa, has consolidated the split of Sudan, currently is leading the daily murder of Africans in Somalia with barbaric drone assaults, and has just sent U.S troops into Uganda to intensify the war in central Africa.
Obama belongs to the class of historical traitor figures that includes the likes of Mobutu, Bokassa, Compaore, and the sell-out ANC, which voted for the UN resolution that gave NATO airplanes the legal cover to bomb Libya and murder Gaddafi and African peoples in Libya.
Source: uhurunews