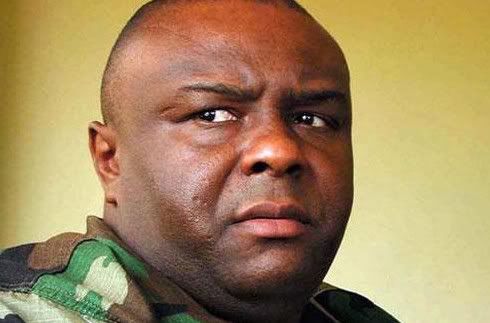 Democratic Republic of Congo politician Jean-Pierre Bemba pleaded not guilty to five counts of war crimes and crimes against humanity today at the International Criminal Court in The Hague.
Bemba rejects all the charges against him, his lawyer Liris Nkwebe said in the court, according to footage shown on the ICC's website today. The court process is unfair and Bemba should be released while the trial is proceeding, he told reporters at the Hague in footage shown at the ICC's office in Kinshasa, Congo's capital, before court proceedings started.
Bemba is accused of leading a rebel group that committed mass rapes, murders and pillaging during a conflict in the Central African Republic over a five-month period in 2002 and 2003.
"Women were raped systematically to assert dominance and shatter resistance," ICC lead prosecutor Jose Moreno Ocampo said. "Men were raped in public to destroy their authority, their capacity to lead." Bemba is responsible for these crimes because he didn't control his troops, Ocampo said.
Bemba, who headed the opposition Movement for the Liberation of Congo, was arrested in 2008 and sent for prosecution in The Hague by Belgian authorities. He served as a vice-president in the Democratic Republic of Congo's transitional government between 2003 and 2006 and ran for president in 2006, losing in a run-off vote to Joseph Kabila.
More than 750 victims will take part in the trial, Paoline Massida, a lawyer for the victims, said.
Soure: bloomberg Africa