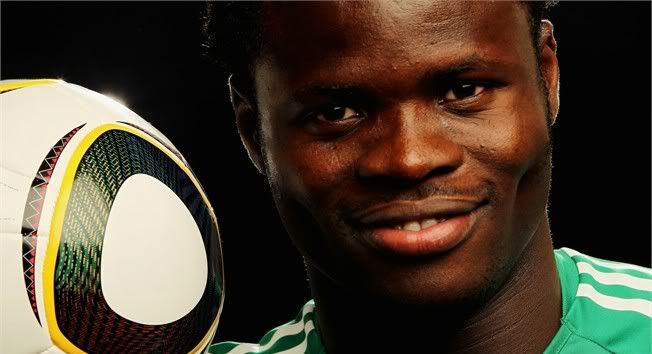 Nigeria international Taye Taiwo will quit Italian champions AC Milan at a cut-price of about three million Euros in the winter. 
MTNFootball.com learnt that contrary to recent media reports the left back does not have a future at the San Siro and he will therefore be allowed to go during the January transfer. 
"A decision has been taken for Taye to go," a top source told MTNFootball.com 
"His final destination will be clearer by the time Milan play against Paris Saint-Germain in an invitational tournament in Dubai on January 3." 
Taiwo has made only four starts for Milan since his free transfer in the summer and coach Massimiliano Allegri has made it very clear he does not fit into his plans. 
How much Milan will accept for his transfer will not be a problem, a top agent informed MTNFootball.com, but the vexed issue would be the player's personal terms as he is on a massive monthly salary of about 335,000 Euros in Italy. 
The 26-year-old defender receives an additional 220,000 Euros a year from sports manufacturers Nike. 
Already there are serious interests from the English Premier League, where a top London club want him on loan till January. 
There is also the possibility of Taiwo heading back to France, where he spent several eventful seasons with Olympique Marseille.
Source: MTNfootball