LOL (BEEAFRICANENT):
Michelle Obama (47), visits South Africa, to speak about HIV/AIDS prevention in Cape Town on Thursday (June 23). During her visit she spends time with Nobel Peace Prize Laureate, Archbishop Desmond Tutu. Both of them visited a Youth Soccer Event.
This visit is part of her Africa tour, where she visits youth leaderships and encourages them to implement strong health policies and HIV prevention education.
The first Lady, demonstrated health and fitness and did push-ups with the kids. Also pictured below is Michelle spending time at the Nelson Mandela Foundation as well as the Apartheid Museum in Johannesburg.
IN PICTURE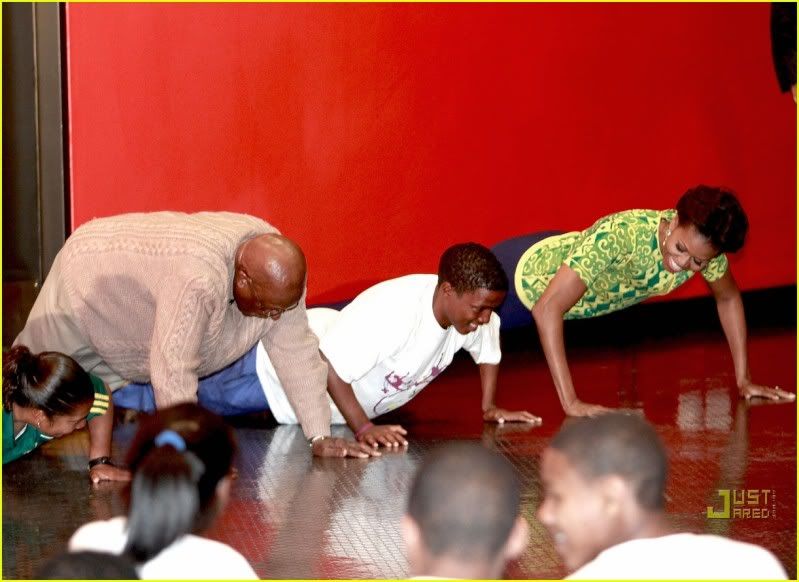 DESCRIPTION: First lady Michelle Obama doing push-ups with Archbishop Desmond Tutu, left,. This is a way to motivate young folks to get into sports in South Africa.
Michelle is really enjoying the push-ups but that baba is surely thinking (oh God when will this be over LOL).
Source: Lartink | The Gossip